This rich and decadent interior design style is full of color, patterns and dream catchers. And when executed well, can create a truly magical space.
The word itself, 'bohemian', refers to someone described as socially unconventional and often involved in some form of arts, which makes it a great interior design option for a rich space full of visual interest and a relaxed spirit.
Below we've put together a list of some of our favorite Bohemian-style pieces to help you create the ultimate magical space to live in.
MACRAMÉ GLASS LANTERN – ZARA HOME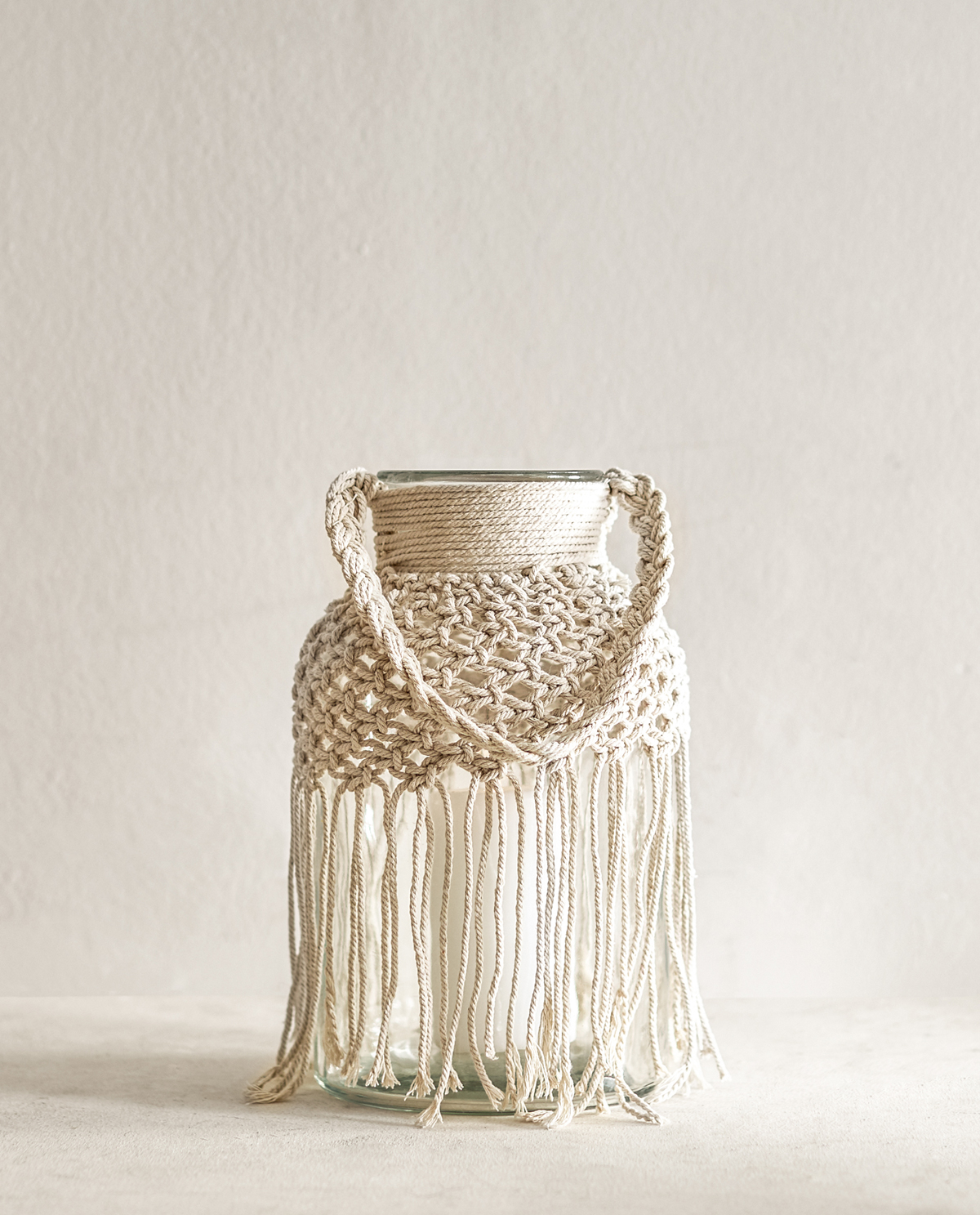 This truly stunning lantern will help to add texture and ambience to any room. Pair alongside rich, dark colours, patterns and textures for a true bohemian feel.
Macramé is a form of textile that uses knots and is thought to be of either Arabic or Turkish origin. The crafty-style created, oozes homeliness and comfort.
PAISLEY FRINGE TAPESTRY – URBAN OUTFITTERS
This vibrant and richly coloured tapestry would make for a beautiful wall hanging or blanket. It's sure to add a sense of homeliness to any room.
To spice up your tapestry, why not drape over fairy lights, or pair alongside a mismatch array of tapestries for an intimate feel.
KENNETT CHAIR – ANTHROPOLOGIE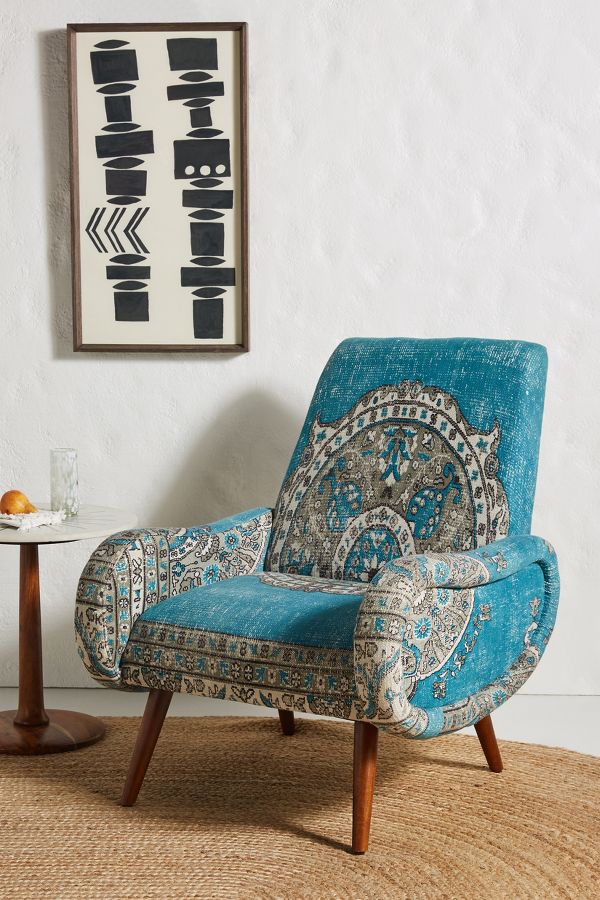 This stunning, decadent chair is full of colour and texture. It would make the perfect addition to any room with it's folksy-style pattern.
Sit alongside plenty of plants and light, textured cushions for the ultimate Bohemian abode. Just get the incense going, turn on your favourite music and sit back and relax in your new, favourite chair.